Economic Development, Planning and Tourism
EDPT - Economic Development, Planning and Tourism for Cattaraugus County
We've made some changes to the Animal Control System this week and more changes are on the way.
Display of Data Tables and Lists
We've made changes to take advantage of some of the white space on screen and when printing to save on paper.
Data Tables
Data tables now take up more space on the screen and should be easier to read.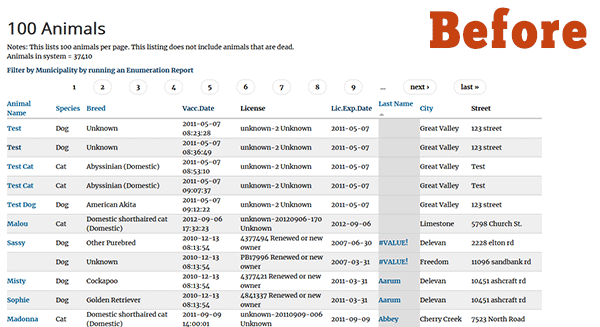 Read more
Hello!
You've tried to get to a page that is not there.
Are you doing so for malicious purposes?